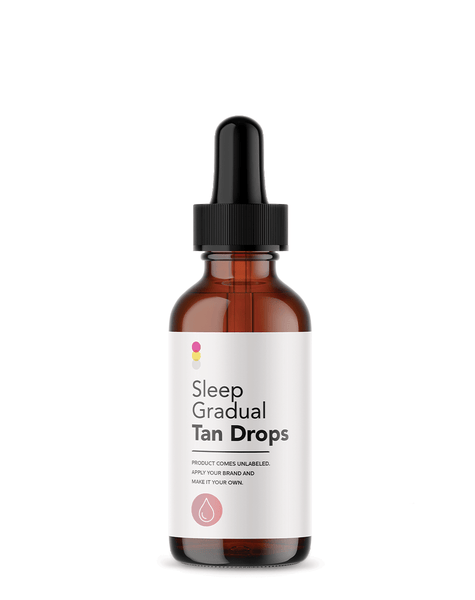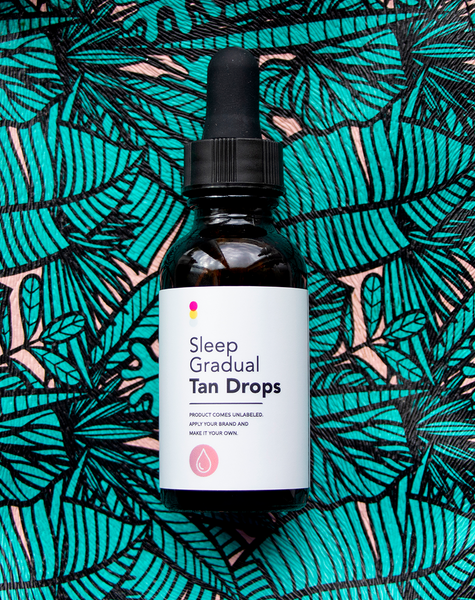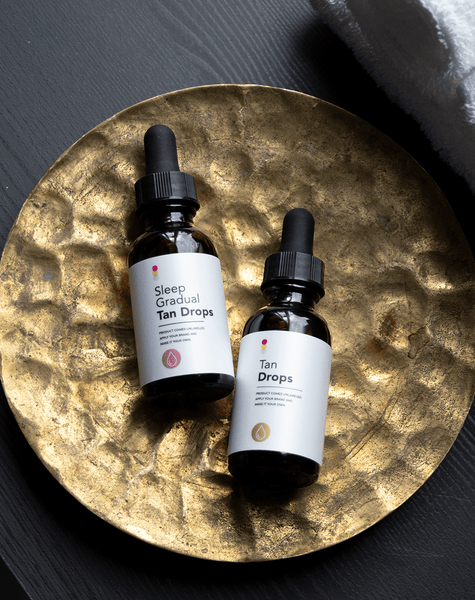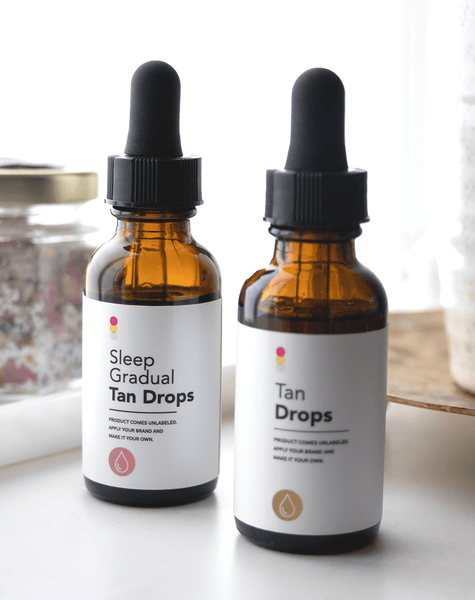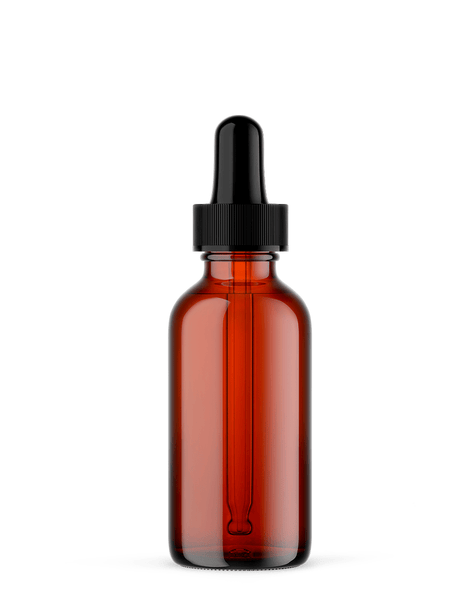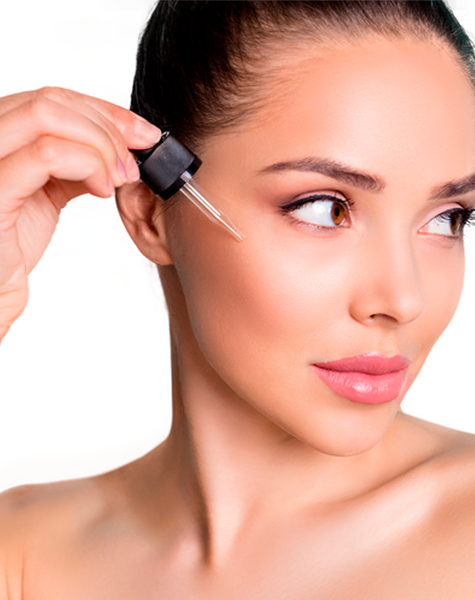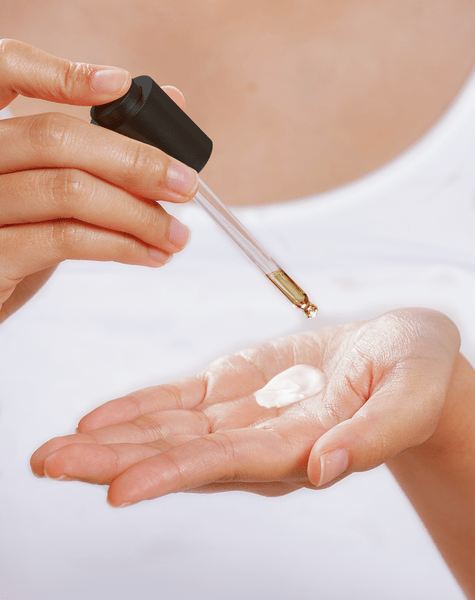 Sleep Gradual Tan Drops
Self tan retail 30ml | 1 fl oz
A facial treatment and gradual tan in one. Sleep Gradual Tan Drops are enriched with plant-based hyaluronic acid for healthier, smoother and supple skin. Ideal for those wanting to wake up and take on the day with glowing, golden and super soft skin. Ultra lightweight formula, dries quickly and leaves skin incredibly hydrated, soft and golden. 

The perfect upsell product for any salon and the hottest new product for any self tanning line, make these Sleep Gradual Tan Drops truly your own - buy unlabelled, print your own labels, apply and start selling immediately. Simply print your own labels and make it your own!
Key features:
Enriched with plant based hyaluronic acid
Visibily plumper, smoother skin with a luminous golden glow
Use each night and wake up with glowing skin
Suitable for both face and décolletage
Fast drying, no transfer, non-tacky formula
Streak free results
Vegan friendly, paraben free formula
100% natural DHA tan actives
Inclusions
Minimum Order Quantity: 100 units
Size: 30ml / 1 fl.oz each
Packaging: Brown glass bottle with black dropper
Step 1
Apply to dry, freshly cleansed skin using circular motions. Smooth on evenly and blend thoroughly.
Step 2
Wash hands immediately with soap and water after application.
Step 3
Use each night before going to bed to build or extend your golden glow.
Water (Aqua, Eau), Dihydroxyacetone, Polysorbate 20, Phenoxyethanol, Caprylyl Glycol, Potassium Sorbate, Fragrance (Parfum), PEG-8 Dimethicone, Hexylene Glycol, Sodium Hyaluronate, Benzyl Benzoate
Your Brand Your Way
Ever dreamed of starting your own brand and creating a line of tanning products? With Private Label it's easier than you may think! Our unbranded, ready-made White Label Collection helps you get started with your own range of tanning products right away. Simply print your own labels and make it your own!
Perfect for salons looking to create their own salon-branded line. Buy from our White Label range, print your own labels, apply and you're ready to sell. Build brand loyalty and trust with your own custom-branded spray tan solutions.
Ideal for savvy beauty entrepreneurs looking to create their own range of tanning products. Our White Label range means you can buy our unlabelled product and then print your own labels to start selling immediately. With flexible low minimum order quantities and affordable prices you can scale your business and build your brand easily with Private Label.
Need design help?
Create your own beautiful products with our expert design team. Private Label empowers you to bring your own brand to life and gives you the tools to get creating immediately. Not sure exactly what you want? No worries. The Private Label team are there to help you with whatever you need whether it is designing labels or creating an entire brand. Find out more.